Leave a comment
October 11, 2014 by Laird
The most perilous stretch of the journey was getting into NYC from New Paltz. Holiday weekend lines for the bus proved chaotic. The hour and a half trip stretched into four. Eventually, Trailways got us to the city. Ardi of Tor Books found me wandering in the wilderness outside the Javits Center and brought me to the Tor booth to meet the gang. Thanks to her and Theresa for letting me hide out there for a bit.
I signed* books at the Skyhorse/Night Shade station for over an hour–it was terrific to meet a slew of fans, old and new. I owe the Night Shade crew, especially Cory and Jason, a huge thanks for setting up and directing the event. I have difficulty hearing at the best of times, so their help made a significant difference.
After that, I went to the Dark Horse booth and signed copies of Nightmare Carnival with Ellen Datlow. Kari of Dark Horse was on hand to run interference and we had a nice signing hour. The bus home was packed, but we made great time.
It was a terrific day in NYC. I appreciate the hospitality of the publishers. Thank you so much to all the fans who stood on line. I enjoyed meeting everybody.
*Regarding the Hello Kitty pen I used for signing–I borrowed it from Jessica Mace. She also gave me a lift to and from the bus station.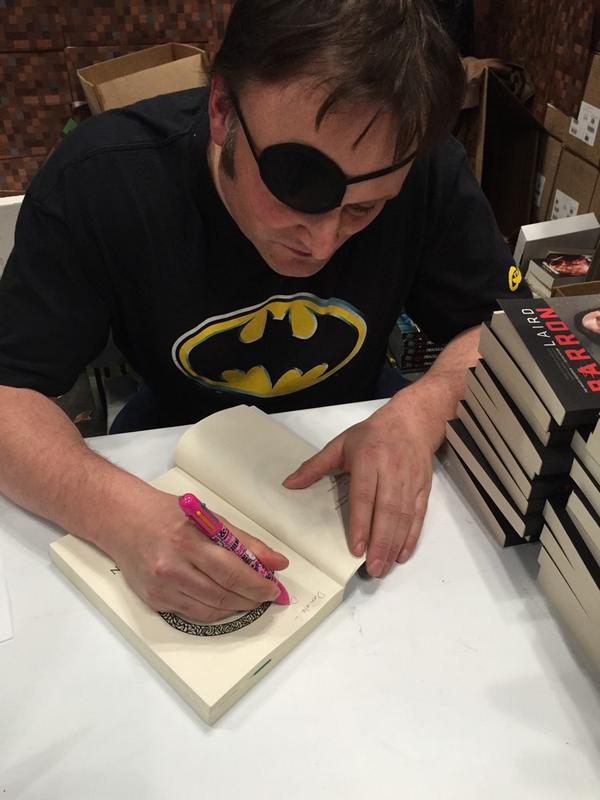 image via Gaminette
W/Ellen Datlow. Image via Nick Kaufmann